About Us
Whether in search of custom designed ceramics, luxurious hardwood, plush carpet or a handmade rug, Priceless can meet all of your flooring needs. As a Carpet One retailer, we carry quality brands, such as Relax It's Lees, Mohawk, Shaw and many others. As part of the Carpet One family, Priceless Carpets can offer the prices of a national chain, while at the same time providing the comfort and personal attention acquired from a small independently owned store.
Our years of experience enable us to provide complete service, from selecting the right products, installing them and servicing them in the years to come for both commercial and residential projects. Staffed with a full line of decorating consultants and flooring specialists trained to assist with projects of all sizes and complexities, Priceless can ensure your experience is " a step beyond extraordinary."
Come in and discover all of the wonderful flooring options Priceless has to offer. We promise that our top notch customer service and expertise will not be matched!
MISSION STATEMENT: To provide the highest quality floor covering products, sold and installed by qualified personnel, resulting in a priceless experience.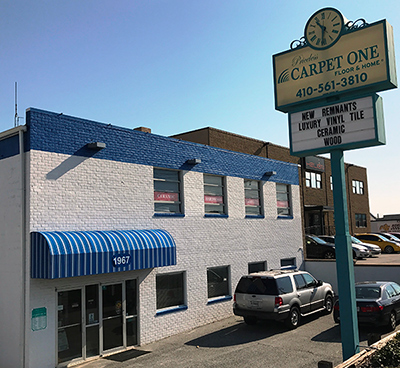 When we purchased our new home I knew it was the place for our family. Priceless helped to satisfy all of our requests and meet all of our needs. We were able to find all of the high quality products we were looking for and the customer service was top notch!
--Heather V.
I finally got the store front I had always wanted! I wanted the interior to be as unique as the accessories I sold, so I turned to Priceless. The mosaic flooring is truly one of a kind and the glass tile lights up the store creating a warm and friendly atmosphere. I could not be happier and neither could my customers!
--Shawn P.
The contractors had a lot of ideas for our new rural build, but I was worried their ideas would not capture that country atmosphere I wanted for my new home. One phone call to Priceless eased my worry. They were able to make my wish for country living come true. I felt totally at ease with their designers, it was like they knew exactly what I was trying to do!
--Charlotte C.