Cork / Bamboo Flooring Showroom Baltimore Maryland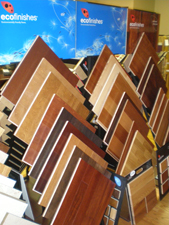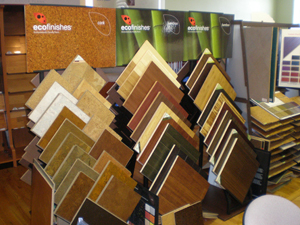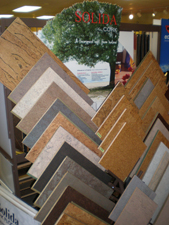 Our line of "green" products includes bamboo, cork and recycled materials. For example, our line of recycled glass products offers a sustainable and unique option for many projects. Using recycled glass flooring provides an alternative use for glass products resulting in a beautiful decor that could otherwise take up space in a landfill. Not only a flooring option, glass tile can be used as decorative accents for backsplashes and other designs and comes in many shades and finishes, ranging from matte to glossy.
Our bamboo products offer the beauty of hardwood and are processed in a way that minimizes the impact on the environment. This unique material provides a stong, hard, and stable flooring option that is created out of an actual grass that can be rapidly grown and harvested and contains far less chemicals than of those found in typical hardwood. Cork can provide a beautiful floor that can last for years, and can also come in many shades and colors. The trees that are harvested for their cork are not harmed and can easily regenerate their materials. These products offer a choice to consumers who wish to explore environmentally friendly flooring options.
Brands carried at Priceless include:
Our showroom is convenient from all areas of Baltimore Maryland and plenty of green flooring options including bamboo, cork and recycled flooring materials in stock and ready for installation in any room in the house including the bathroom, foyer, kitchen, dining room, living room, family room, hallway, bedroom, basement, stairs, office or garage.